Granite is a light-colored igneous rock with grains large enough to be visible with the unaided eye. It forms from the slow crystallization of magma below Earth's surface. Granite is composed mainly of quartz and feldspar with minor amounts of mica, amphiboles, and other minerals.
GRANITE PRODUCTS
RAJASTHAN BLACK GRANITE In the construction industry, black rocks that share the hardness and strength of granitic rocks are known as black granite. The Rajasthan Black Granite are recommended and considered as a good option for counter tops and flooring. When place in the right direction, these granite make beautiful patterns. The Rajasthan Black Granite are also known for their shine and color.
BLACK GALAXY GRANITE The highlight of black galaxy granite product is its deep black surface garnered by naturally occurring flecks of golden hues. Moreover, varied design patterns and visual statement needs of any space make star galaxy queen among black granite products.
BLACK PEARL GRANITE is a predominately black granite of a semi-solid color tone with speckles of blacks, golds, silvers, browns, greens and shades of gray. This durable granite is recommended for both indoor and outdoor use and available in a variety of finishes.
BLACK GRANITE LEATHER FINISH its natural textures makes it more appealing for flooring and counter top uses. With advance machines and latest methods, the granite are cut as per our customer's requirements. These Black Granite Leather Finish are available with us in polished.
PEARL WHITE GRANITE  are preferred for flooring and counter tops in kitchen and bathroom for their color and intricate textures. This Granite looks great in interiors and exteriors as well. You can use these Pearl White Granite for wall paneling in any area of your home like living room or bath area.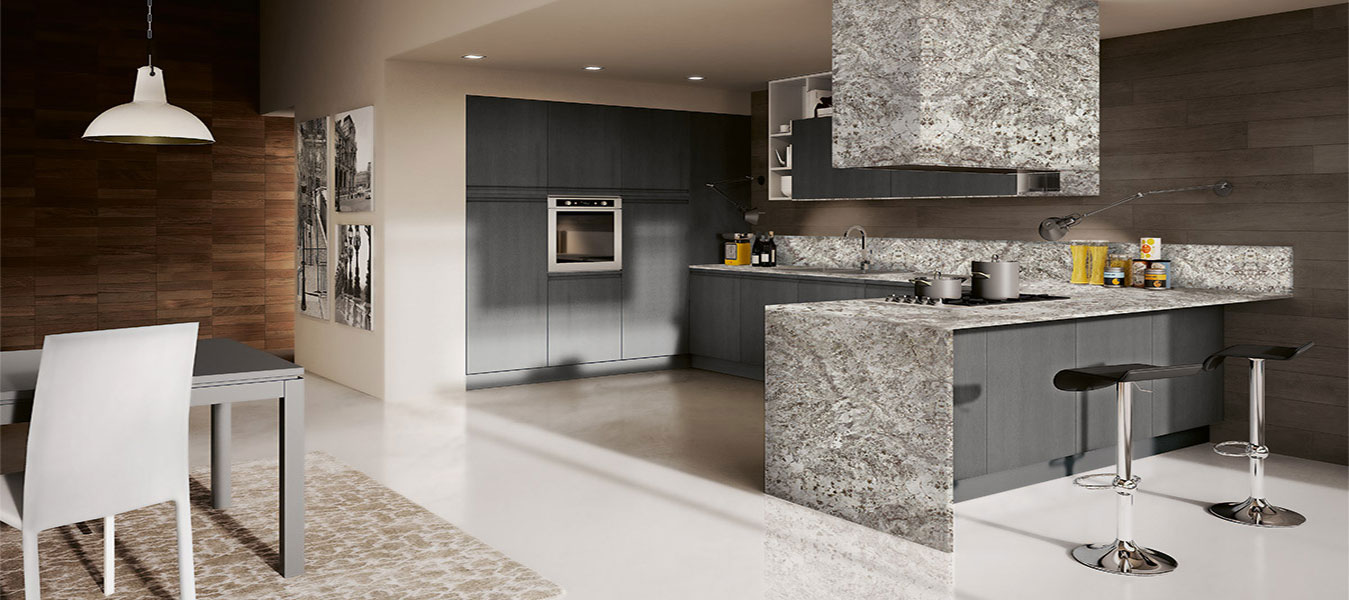 WHITE GALAXY GRANITE It is a very beautiful granite which is used in commercial malls for flooring and at resorts also. This stone shines a lot of light and it has the beautiful flower-like crystals on the surface.
ALASKA WHITE GRANITE In general, Alaska White granite is a light colored stone with darker minerals running throughout. However, Alaska White granite slabs appearance considerably, with some slabs of this granite being much more attractive than others. The most attractive slabs of Alaska White granite have a bright, luminous background that blends shades of silver and white. These slabs have a nice distribution of neutral hues evenly distributed in a pleasing pattern throughout, varying from lighter neutrals to dark browns, blacks and greys.
ALASKA RED GRANITE Alaska Red is a hot cake in recent times. Its a exclusive material for Kitchen Countertops, Floorings, wall claddings etc. The material is very fine, hard and also polishing can be done very efficiently with high gloss mirror finish. Its available in all sizes and thicknesses.
TAN BROWN Granite is a enormous range of granite which is a unique blend of white and grey colour. Tan Brown granite have 0% water absorbent capacity therefore these Granite are frequently being used for kitchen counter tops interior and exterior projects and worktops.
LAKHA RED GRANITE Lakha Red Granite is generally use to the flooring and counter tops. It is a well known name in the market. Lakha Red Granite is Popular among for their unique Specifications like heat resistance and stylish appearance. It gives a perfect look to the floor of house. Lakha Red Granite is also used for hard spacing.
Here at Bhandari Marble Group you can get every color of granite whether it is wall granite or for kitchen countertop or for stairs, Visit our showroom or order online! Feel free to contact us.
ADD BY EXPERT AND EXPORT TEAM OF BHANDARI MARBLE GROUP KISHANGARH, RAJASTHAN, INDIA CONTACT 9829040013
Social Share