Kishangarh is a city and a Municipal Council in the Ajmer district in the Indian state of Rajasthan. It was built by the Rajgharanas and Maharajas of Jaipur and Jodhpur. It lies 18 miles northeast of Ajmer and 90 km far away from Jaipur. It is connected via Kishangarh Airport, Indian Railways' Kishangarh Railway Station, and National Highway #8 #79. It is the birthplace of the Kishangarh style of painting, which is known for the depiction of a courtesan known as Bani Thani. Kishangarh has come to be known as the Marble city of India. It has a heritage lake named Gundolav Lake. Kishangarh Nepheline Syenite, located about 500 m after the bypass bifurcation of Kishangarh towards Jaipur on NH-8, has been notified as one of the National Geographical Monument of India.
Barefoot College, Tilonia
Tilonia is a small village near Kishangarh on Kishangarh-Jaipur Highway. It is home to the NGO, Barefoot College founded by renowned social worker Bunker Roy. Since it was founded, this village has become a model for all remote villages for economic and social development.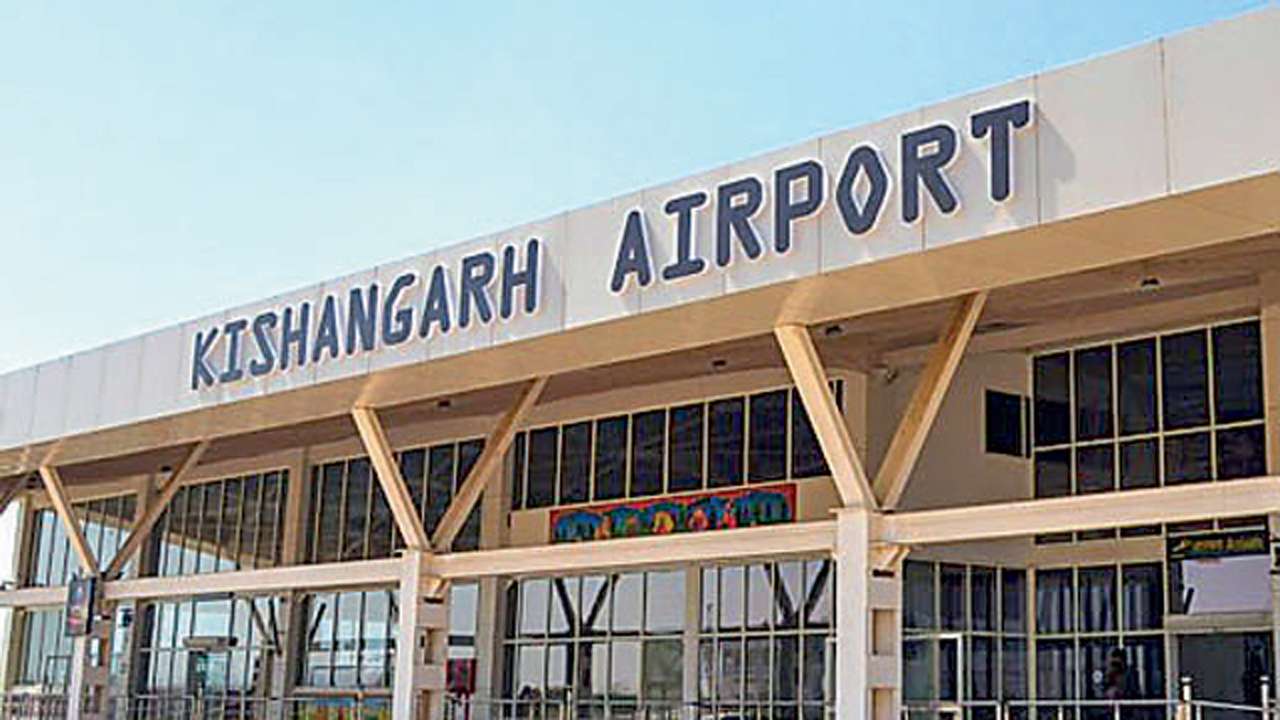 Kishangarh Fort
Built-in 1649 by Maharaja Roop Singh, a fort of Kishangarh, is an epitome of the Rajput and Mughal styles of architecture.[citation needed] A showcase of both the solemn styles,[citation needed] the fort is also named after its ruler and is popularly called Roopangarh Fort. The fort lies about 27 km away from Ajmer city. The nine turreted fortifications of the fort encompass within it several battlements, jails, granaries, armories, and foundries. The colossal double-storied Durbar Hall has latticed windows above for the queens to view the proceedings below. The fort is enveloped by a deep moated wall which makes it one of the most formidable forts of Rajasthan.
Entry to this Fort is restricted & is open only for the Guests residing in adjacent Hotel Phool Mahal Palace, which is also owned by the Royal Family of this Fort.
Phool Mahal Palace
The Phool Mahal Palace, which was constructed in 1870, served as the royal palace of the Kishangarh Maharaja. It is located in the center of the city and has now been converted into a boutique hotel.
Sumer niwas
LNT (laxmi Narayan temple)
Kishangarh Painting
Bani Thani, a miniature in Kishangarh-style of Rajasthani Painting.
Kishangarh painting emerged as a distinctive style in the middle of the 18th century under the patronage of Maharaja Sawant Singh. Nihâl Chand, a gifted artist in the Maharaja's court, produced some highly individualistic sophisticated works. The chief characteristics of the Kishangarh paintings were the elongation of human faces and the lavish use of green and depiction of panoramic landscapes. Portrayals of Radha and Krishna with sloped, receding foreheads are common subjects of Kishangarh paintings. Painters typically depicted long, lotus-shaped, half-closed sensual eyes. The thin lips and pointed chin of Radha standing in a graceful pose with her head covered with a muslin odhni, is also characteristic of the Kishangarh school. This style continued into the 19th century and a series of paintings of the Gita Govinda was produced in 1820.
Economy
Kishangarh's economy mainly depends on Marble trading. Kishangarh has more than 1,000 gang saws, 5,000 edge cutting machines, around 25,000 godowns, and more than 25,000 marble traders and it gives employment to around 1 lac people. The widest range of Indian, Italian, and Makrana marble is on display in this area. It also has a flourishing market for the power-loom and ball mills sector.
DUMPING YARD
This is a place with wastes of marble slurry, you can see heaps of marble wastes, in Dumping Yard Kishangarh. This place is known as mines of snow. Everywhere we can see a white heap which looks like a White snowy place.
Dumping Yard has given Kishangarh a different identity in the world. And in identifying Kishangarh as Kashmir of Rajasthan, the biggest contribution is in the marble business itself. A lot of big movies have been shot in the Dumping Yard. Apart from movies, many Punjabi Songs albums have also been shot here. For this, people keep coming here for wedding shoots.
Italian Marble
Italian Marble gives a rich appearance to the house floor, walls, Kitchen, rooms, and bathroom with its a beautiful color, special lusters, and strains. Because of its elegant visual, it is commonly used for decorative purposes in hotels, offices of multinational companies, restaurants, resorts, shopping malls schools, houses, and other industries.
Italian marbles are highly durable and have a long life. These marble's raw stones are imported from Italy in India and have high demand around the world. These marble stones are really very good. The most famous type of marble is Perlato, Dyna, and beige marble.
While marble is quarried in many countries around the world including Greece, USA, India, Spain, Romania, China, Sweden, and even Germany, there is one country which is generally considered the home of the most high-grade and luxurious marble available – Italy. It's certainly the country of origin of the most famous marble but what is it that makes Italian marble so highly-sought after? As one of Australia's leading suppliers of this stunning natural stone, we felt obliged to give some insights on why Italian Marble is in such high demand in Sydney, Melbourne, and beyond.
Below are several reasons behind the popularity of this beautiful natural stone:
History: Italian marble is steeped in heritage. It was used by esteemed Renaissance artists including Michelangelo and Donatello, who used marble-like calacatta and statuario to create some of the world's most iconic works of art, including the statue of David. Italian marble has been proven to stand the test of time and has stood strong for centuries on many buildings around the world, used both internally and externally.
Heritage: Another reason Italian marble is considered superior is due to the stone working heritage of the Italian people. They were pioneers in perfecting quarrying methods in ancient times, many of which are still used to this day. The Italian people are considered as purveyors of quality in many fields including fashion, cars, and natural stone like marble! They set high standards for quality control and are considered technical experts when it comes to cutting and carving natural stone.
Stone Quality: Italian marble is practically peerless in the natural stone world when it comes to its durability, purity, and beauty. It's synonymous with luxury, elegance, and sophistication and is seen as a symbol of status in residential and commercial buildings around the world.
These are the top 3 companies of Marble in Kishangarh
ITALIAN MARBLE BY BHANDARI MARBLE GROUP
BHANDARI MARBLE GROUP is the best Italian Marble supplier in India which provides Italian Marble, marble slabs with assured quality, and the best price in the market. BHANDARI MARBLE GROUP is one of the leaders in supplying and manufacturing Italian marble in India. The company produces multiple designs, colors, and sizes of this product. The market prices of Italian Marbles price vary according to their quality and intensity, but BHANDARI MARBLE GROUP promises to deliver the best products that are obtained from some of the finest resources in the world.
Italian marbles are the best and premium quality marbles that are considered to be the perfect choices for the flooring of your house and office and to add more shine and elegance to your floor. Italian marbles come in different sizes and varied thicknesses. This graciously polished marbles have classic textures and are available in the market at slightly higher prices than the normal ones.
Just like onyx marbles, they are also used for flooring and are available in slab form. Italian marbles are highly durable and have a beautiful Appearance. They have beautiful finishes that add more gloss to their overall appearance.
Italian marbles are highly durable and have a long-lasting appearance. The raw materials required for manufacturing Italian marbles are imported from Italy and has high demand around the world. These marble stones can be customized in the form of slabs and tiles. They have a smooth surface like onyx marbles and can be used in manufacturing countertops, walls, and floors. They have a high demand around the world and are obtained from the most premium quarries around the world. The Italian marble that we offer is widely appreciated for providing high luster and visual appeal to the area. They have a unique pattern and unmarked look and varies in thickness between 15-20 mm.
We have a great collection of ITALIAN MARBLE and Kishangarh marble, granite, sandstone with the great and latest cutting and finishing tools for marble stone.
We have a fully experienced team for cutting, finishing, and supplying the marble stone with the latest technologies.
We are one of the greatest marble manufacturers, suppliers, and exporters of all kinds of marble stones like marble, Italian marble, Marble Flooring, Onyx marble, Statuario Marble, Sandstone, Kishangarh marble, Indian marble, Makrana Marble, and Granite at an affordable price. Looking for any kind of quality marble, granite in India, or anywhere in the world, you are at the best place. We provide quality marble, Granite, Limestone, etc in India or anywhere all over the world at wholesale price.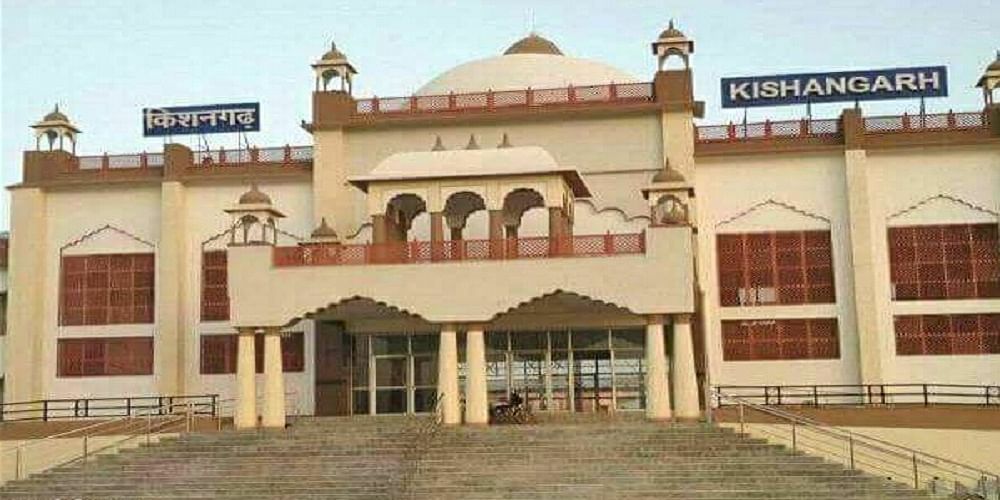 Railway Station Kishangarh
ADD BY EXPERT AND EXPORT TEAM OF BHANDARI MARBLE GROUP CONTACT: 9829040013
Social Share