ALL INFORMATION ABOUT KOTA STONE BY BHANDARI MARBLE GROUP
Kota Stone is a fine-grained variety of limestone, quarried at, Rajasthan, India. Hundreds of mines are located in Rajasthan.
The greenish-blue and brown colors of this stone contribute to its popularity. Other colors are black, pink, grey, and beige. When used for building, the stone is mainly used for exteriors, but will also work when used for interiors.
Kota Stone limestone originally formed at the bottom of an ancient, shallow tropical sea. Calcium carbonate forms and builds up around grains of sand or pieces of shells or coral, cementing them together. Over time limestone is formed. Kota Stone limestone is naturally beautiful and provides a rich, substantial appearance, Kota Stone limestone is quarried in India. The beautiful soft tone of Kota Stone is prized for architectural stone panels. With Stone panels the aluminum panel strengthens the limestone. In fact Stone panels have 60 times the impact strength of un-reinforced limestone panels.
Kota stone & Kota stone flooring is the best natural stone flooring, Kota Stone is a type of blue and brown limestone used in flooring and wall cladding, this stone is stronger than marble, Kota stone is known from two names – first – Rajasthan Kota and second – Tandoor Kota stone, Rajasthan Kota is of better quality than Tandoor Kota, Kota stone is world-famous for its long shine and strength, we Bhandari Marble Group sell Kota limestone in all parts of India, we fill up every customer's requirements.
Color of KOTA STONE 
There are five colors of Kota – Blue, Brown, Red, Gray, and Black, Kota of blue color is sold more, the price of Blue Kota of other colors is better.
Green KOTA STONE 
The color of this stone is green, it is available in rough and polished, it gets surface leather finished, This cut is available in size and slab, and mirror polished.
Brown KOTA STONE 
The Kota of brown color stone comes out in small quantity, due to this, its efficiency is low, its price is higher than the Kota of green color, it is available only in limited sizes, in this the color variation is also more it happens.
Rough KOTA STONE 
 It comes out of the mines as it is, its surface is both natural and rough, which can also be called retail surface, it gets all the size and thickness, by bringing this stone in the factory. Polish harvesting is done.
Kota Stone Flooring
The flooring of this stone does not deteriorate for 100 years whereas ceramic tiles deteriorate in only 10 years, It's flooring is stronger than marble, the brightness does not deteriorate for a long time.
Benefits of Kota Stone flooring
Tough natural stone
Non- water-absorbent
Non-slip flooring
Non-porous Nature
Easy to Cut in Any Size
Affordable prices compared to Marble
20 tone weight can bare 40mm Kota flooring
Kota Stone Flooring Specification
In the flooring of this natural stone, the size of the mainly 2x, 2.2, 1.5 is applied, Jaisalmer Marble and Green Marble is also applied along with the flooring of the Kota, if the room is good, then the size is small. It is, in a room with a large size, a size of 2×2 or 2×4 is applied, first, a semi-polished flooring is applied and after applying it, it is rubbed on it and Da bright is made.
Kota Stone Flooring Pattern
In this flooring the thing depends on the area of ​​the flooring, if the area is small, then you can apply the small size of the stone if the area is large then it should be applied larger size, the smaller size means 1'x1' and 2'x1′, Large size means 2'x2′,2'x4′, its flooring is applied in kite and color, black flooring, green marble and yellow marble in its flooring.
Different type of Kota Stone used in home flooring
People use different types of Kota in their homes, like someone putting mirror-polished Kota Stone tiles, and others use Leather Finish Kota Stone. Someone puts a brownstone, Kota's flooring is not acid-proof, it is not slippery even after being polished fine, but one thing is clear, mostly Men like blue color flooring more, put a Kota of rough or leather finishes in the parking lot of their house, people also use Kota stone in the wardrobe and steps of their houses, use Kota stone of thick thickness in the parking lot, if there is a basement in the house, then Rough Kota is used in its waterproofing. Kota stone does not absorb water.
Flooring Advantage of Kota Stone
Its flooring does not deteriorate for a long time and the shine remains as new, the price is also less than marble and granite, it also has the ability to bear weight.
Kota Stone is not used in the kitchen platform
Kota stone is not installed on the platform of the kitchen, because it is not acid-proof. If the lemon and other liquid fall, white marks are formed on the stone, but these marks are removed automatically after some time.
How to clean Kota stone floor
To clean the flooring of this, only access of water is required, If the floor of the Kota is not cleaned for a long time, it can be re-polished to make it new.
Kota Stone Tiles 
Nowadays Kota stone tiles are also painted, which is similar to ceramic tiles, it's thickness is calibrated to a thickness, polished above the mirror, after which it is polished is not necessary.
Kota tiles features
Size-22"x22",22''x16''
Thickness – 18mm
Packing – in Wooden Box
Colour- blue,brown
Uses- interior flooring
Stone form- blue limestone
Finishing- top is mirror polished and back is calibrated
Sizes of Kota stone
This stone is sold in feet & centimeter, Cut to size (inch) –
11"x11",22"x11",22"x16",9"x9",22"x10",10"x10",22"x15",22"x14",21"x21",22"x22",22"x28",17"x23",17"x11",
Cotta stone skirting size (inch)- 22"x4",22"x5",17"x5",
Slab size of Kotah stone (feet) – 2×2,2×3,2×4,2×5,2×6,2×7,2.5×3.2.5×2.5.2×4.2.5×5.2.5×6,2.5×7,
Kota stone sizes in mm
This natural Kota stone is also found in millimeter size, but such size depends on the order as the market of Kota measures in feet and inches,
Stone sizes in mm – 60×60,60×90,60×30,30×30,60×120…
Which stone should lay with Kota stone flooring
Green marble, white marble, black granite and Jaisalmer stone all look good with Kota flooring, Jaisalmer Yellow marble with Kota flooring, A good combination is made, nowadays a stone with a design of Kota stone is also found, the flooring material of Kota stone is also very good according to the scriptures.
How to check the quality of Kota stones
To check the Kota quality, firstly one should select the material with uncovered colors, from the edge of it, the quality of the material is known, the edge is about one color. I know, the material should be a life, it should not have a crust, the material that is down quality also works, the second quality and fur Trust is a difference of four per square foot in quality if you have to take to end the spring inside your home, The material of the third of the Kota should be taken and that too with the uncut edge so that the edge does not deteriorate during transportation. Bhandari Marble Group will let you know even all the minor details about the product as we have stone experts who will definitely help you!
HOW TO BUY KOTA STONE? If you want to buy Kota stone then you should purchase it from BHANDARI MARBLE GROUP as we are the manufacturer and supplier of Kota Stone, we will provide you directly from mines which obviously means that our prices are cheaper than other local dealers, and we can provide you best prices with assured quality. If you have any query, please let us know and feel free to contact us.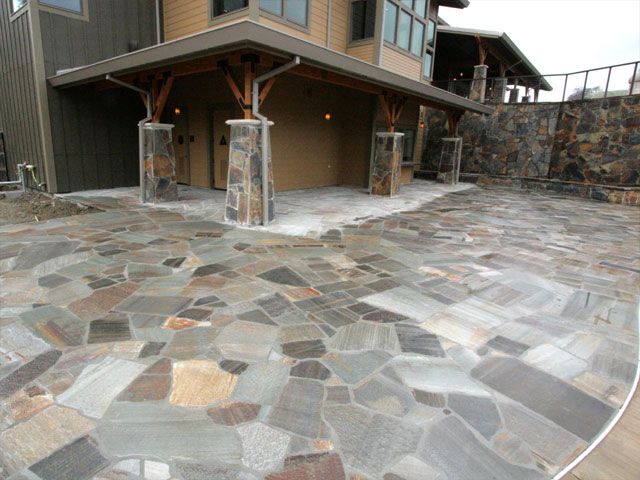 ADD BY EXPERT AND EXPORT TEAM OF BHANDARI MARBLE GROUP CONTACT 9829040013
Social Share