How to make your online marble and granite selection Easy and Stress free ?
The Internet has revolutionized the way we shop. Because of the numerous advantages and benefits, more and more people these days prefer buying Marble & Granite online over the conventional method of going into stores.
What are some reasons that many people prefer buying online material and why is it so popular? Below are my top ten reasons for shopping online of Marble and Granite.
CONVENIENCE
Convenience is the biggest perk. Where else can you comfortably shop at midnight while in your pajamas? There are no headaches of going far away to that particular place, no need to stand in lines to wait in or cashiers to track down to help you with your purchases, and you can do your shopping in an hour. Online shops give us the opportunity to shop 24/7, and also reward us with a 'no pollution' purchasing experience. There is no better place than Bhandari Marble Group to buy Marble and Granite, which are available to you instantly, as soon as the payment goes through, as well, which helps the environment!
BETTER PRICES
Cheap deals and better prices are available online, because material come to you direct from the Marble and Granite manufacturer (Bhandari Marble Group) or seller without involving middlemen. Plus, it's easier to compare prices and find a better deal and you have saved yourself a lot of money and time!
MORE VARIETY
 The choices online are amazing. You can find almost any type of material you're looking for. You can get in on the latest international trends without spending money on airfare. You can shop from retailers in other parts of the state, country, or even world instead of being limited to your own geography. A far greater selection of colors and sizes than you will find locally are at your disposal. Plus, the stock is much more plentiful, so you'll always be able to find of your choice.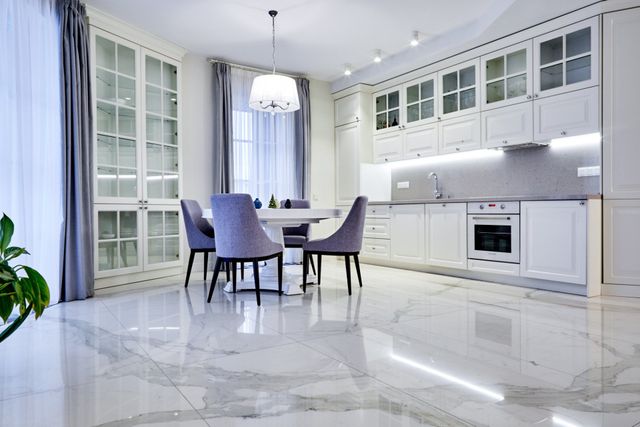 NO PRESSURE 
Oftentimes when we're out to purchase marble and granite, we end up with frustration as there were so many shops and shopkeepers insist us for buying from them all because shopkeepers pressure us or use their selling skills to compel us to make these purchases, and we get tired with frustrations.
CUSTOMIZATION
Here at Bhandari Marble Group, you will get one more benefit of custom- made. Yes, you can customized whatever design you want in Marble and Granite. For example: Rangoli, Temple, Handicrafts, Tabletops, etc. just book your order online and leave everything on us!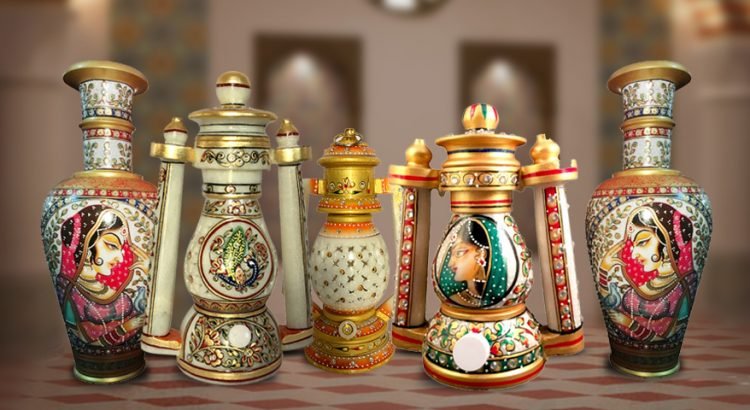 HOW TO SELECT GRANITE FOR YOUR HOME

The process of selecting the right granite slabs for our kitchen countertops is quite confusing that what we select is the best option or not.
So, here I will tell you the 5 secrets that makes your granite selection easy & stress free. Also it will make your stone choice simple, calm and furthermore enable you to get to the ideal choice for your homes.
Let's talk about 5 secrets:-
Secret 1
Your first Granite selection is undoubtedly your best choice.
There is a vast choice of more than 200 granite colors to choose from, and all of them naturally beautiful and few of those granite colors seem to go well with your cabinets.
During your website visits you might have seen a huge variety of granite slabs in various colors and beautiful patterns. During the site visiting you found one particular granite that caught your attention and you thought "yeah this is the thing for that I am looking for!". It is match very well with your cabinet color, floor tile and even complicated your kitchen appliances.
But you want to see more granite slabs before making your final selection with the thinking of that you might miss something even better as compare to others. You are searching on seeing more and more granite slabs colors in all the possible granite stores or yards in your area. Now at this time you are more confused with the selection. You went back to the original place where you found the granite that grabs your attention. And this time you liked it even more.
So, go with your choice, go with your first granite that impressed you the most, that catches your attention. And choose that granite slab that best matches with your cabinets and kitchen décor.
Secret 2
Avoid Glitters and choose hard granite.
Mostly everyone chooses the glitters, in granite. That glitters may not be your granite choice. You may have seen the few rock hues that were loaded with bunch of glittery Mica pieces and sprinkled with golden and copper glittery gems. You adored all that glitters. But the kitchen isn't a masterpiece or a showpiece for you like some other property holders. You spends a lot of time in kitchen to meet the request of cooking food. You cook a ton in your kitchen to meet the requests of others.
The granite that goes into your kitchen must be powerful and pardoning to the with stand impacts of anything just like if you are a mother so your granite that goes into your kitchen must be robust and powerful.
It should be hard enough to tolerate all the spills, that your super active kids are going to make.
So, the glittering rock that you liked the most may not be your appropriate choice or may not be your optimal decision. You must choosing a hard and excusing genuine rock chunks for your kitchens. And you should avoid the glitters.
Secret 3
Avoid Grades of Granites (A,B,C,…D).
In Big stores there is a grades of granites i.e., A,B,C and D…and so on. When you go to the Big stores for granite the first thing you notice is that granite being priced with A,B…to F grades of granites.
You find that the price goes higher and higher as the grade reaches to F from A. You think that the F grade granite is the best quality because it is the most expensive and A grade is the lowest quality because it has the cheaper price. But it's not like that, please remember and understands that these grades of granite are based on pricing only, and not based on the actual functionalities , quality and valuable features of the granite varieties. Grading is only done to sell the granite consistently across all their stores. And they founds grading the granites with A,B,C and so on as an improvement and as an easy way to sell the granites.
So, it is not important that higher grade granite is a good quality of granite and lower grade granite is not a good quality of granite because it is not expensive. It is only based on pricing of the granite. The grades of Granite is just a trap so stop falling in the trap of grades of granites (A,B,C..D). You may choose lower grade granite color that are less expensive and more durable.
Secret 4
What you see as a Granite slab may not be what you get as an installed countertop.
Granite slabs are pieces of art. You might have stunned by the beauty of full granite slabs and you might have thought some of those granite slabs are like pieces of art. To installation, you have to remember that your kitchen has which shape and what is the cabinet's width from front to back. Discuss with your Granite fabricator before you finalize your granite selection. Get the full layout of your kitchen countertops by discussing with your granite fabricator before finalize your granite selection. For installation granite into your kitchen you should know the actual shape and width of your kitchen from front to end.
Secret 5
After the selection of great Granite, Choosing the right granite fabricator is an important task.
Granite shopping is not all about with the great granite selection. Granite shopping should not end with the great granite selection. The right granite fabricator is helps you and guides you that how it should be installed. By selecting the choice of right granite for your kitchen, you have to select the right granite fabricator that helps you to cut and fabricate your beautiful granite into actual kitchen countertops.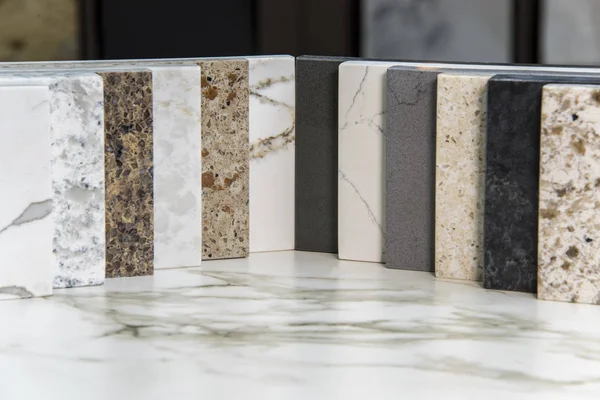 ADD BY EXPERT AND EXPORT TEAM OF BHANDARI MARBLE GROUP, KISHANGARH, RAJASTHAN, INDIA CONTACT 9829040013
Social Share